West German BMW, Proudly Serving Fort Washington PA, Ambler PA, King of Prussia PA and Philadelphia Drivers Where We're More Than New BMW Models
 
West German BMW…… founded in 1967 and is currently the 2ND oldest BMW dealership in the USA.  To this day West German BMW "WG" remains under the same family name - Cesarini.  Owner, Mario P Cesarini, begin his career in 1959 as a CPA for an XXXXXX dealer in Chestnut Hill, Pa before moving to Fort Washington, Pa in 1961 to work for a Volkswagen dealership.  He then took a big gamble with a little-known car company out of Munich Germany - Bavarian Motor Werks… with great vision the BMW dealership, West German Motor Imports, Inc.  was born in 1967 in Ambler, Pennsylvania.  Back then Germany was divided by the Berlin Wall.  East Germany was controlled by communist regimes while West Germany was U.S friendly.  Munich, home of Bavarian Motor Werks was in Western Germany ….. hence the name of the dealership today, West German BMW.  As the BMW brand grew in popularity (1972 BMW Tii was the zippy little car everyone wanted) so did the dealership.  Success never waned in the way the Mario operated his business, always with the understanding that employees and customers are the most important assets a company can have.  After 53 years that same philosophy remains the cornerstone of their success. 
As time went on family began to invest in the culture that Mario established.  Having family engaged in the philosophy/culture was extremely gratifying and very important in maintaining what Mario has built over all these years. Today, finding a family owned and operated automotive dealership is extremely rare and even more so by the original founder. Like all businesses there are challenges but sticking with the philosophy that Mario instilled in his BMW dealership back in 1967 has and will always drive the WG success story.  Adapting to today's stimulating environment while maintaining the family culture is the hallmark of Mario's remarkable achievement.  That is what you have at West German BMW….  Same owner, same family and same culture that laid the foundation of their success for today and it's future.
"Three letters BMW says a lot...Two letters WG says it all"
Mario P. Cesarini
Founder
In addition to providing the drivers of Fort Washington, Pennsylvania with a wide selection of new 2020 BMW 328i xDrive, BMW 228i xDrive, BMW 320i xDrive, BMW X3 xDrive28i, BMW 428i xDrive vehicles and used cars, we at West German BMW are dedicated to all of your automotive needs. Namely, that includes helping you find the model that best suits your lifestyle and your budget through conversations with our sales consultants and BMW lease and financing experts.
But wait, there's more. After you've left our showroom and driven your new car home, our longstanding relationship has only just begun. Over the miles that you and your BMW car share, our BMW 328i xDrive, BMW 228i xDrive, BMW 320i xDrive, BMW X3 xDrive28i and BMW 428i xDrive service technicians are available to carry out your model's routine maintenance needs. Moreover, our comprehensive parts department houses all the fixings that do-it-yourself drivers require when electing to tackle their own automotive repairs.
 In summary, we at West German BMW are looking forward to assisting you in the ways in which match your automotive needs. To learn more about the products and services that our team provides, we welcome you to visit our showroom at your earliest convenience. Housed nearby at 500 W. Pennsylvania Avenue Fort Washington, Pennsylvania we're happy to continue the conversation and answer any questions.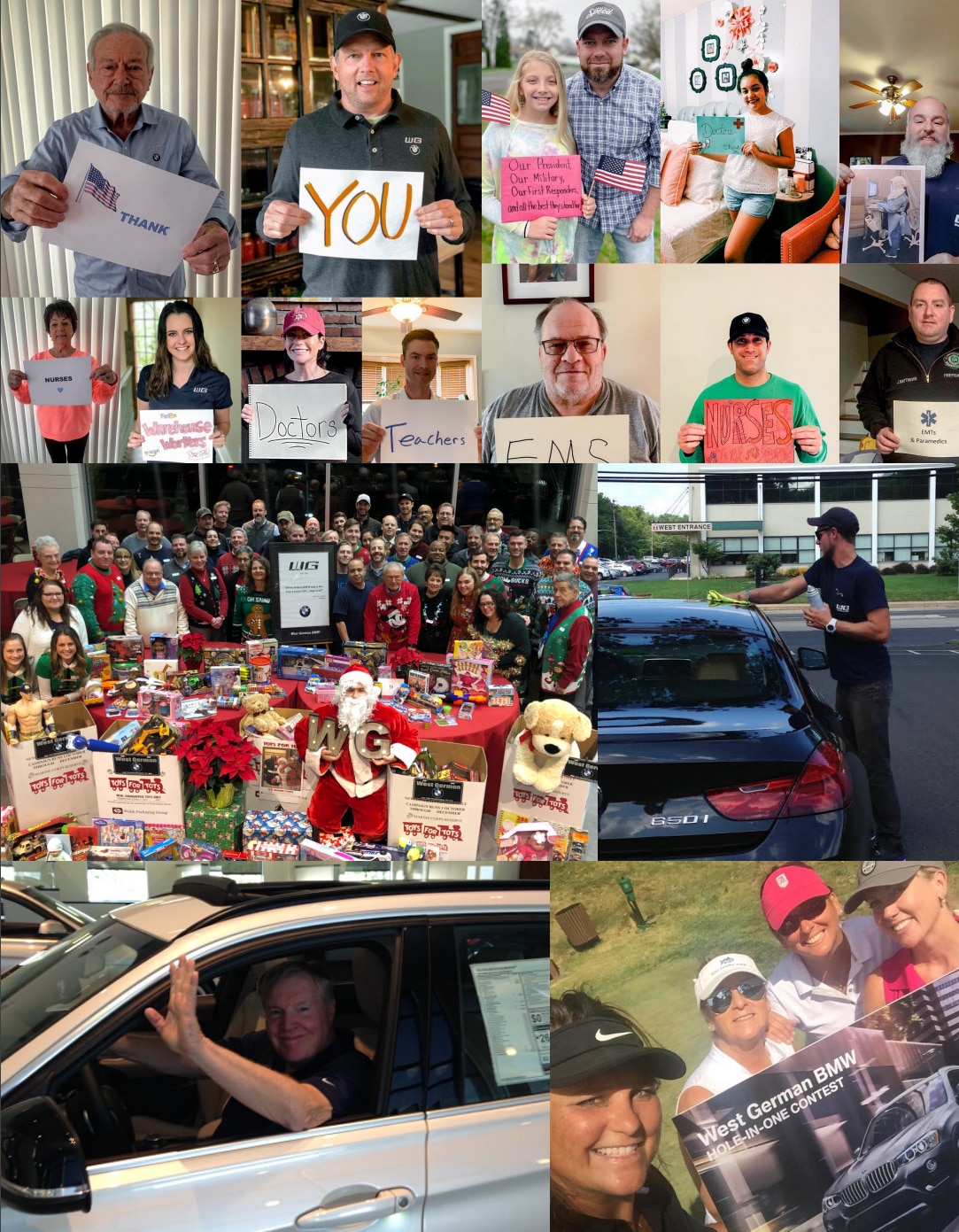 Social Media Policy:
West German BMW respects the first amendment, being freedom of speech to all, when it comes to our WG employees. Our employee's social media posts and thoughts do not always go in hand with the believes and thoughts of the company.