Est.  1967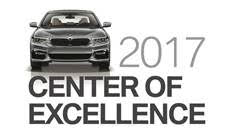 Call us to see if your company participates in the Corporate Fleet Incentive Program!
TYCO ELECTRONICS CORPORATION      
ASK FOODS, INC.                   
BUCHANAN INGERSOLL & ROONEY PC    
HIGHWAY EQUIPMENT & SUPPLY CO.    
GERARD DANIEL WORLDWIDE           
WESTGATE CHEVROLET INC.           
LS LEE, INC.                       
LANCASTER UROLOGICAL GROUP        
REINSEL KUNTZ LESHER LLP          
PREMIER COMMUNICATIONS LLC        
EVANS DELIVERY COMPANY INC.       
ST LUKES HEALTH NETWORK INC       
B. BRAUN MEDICAL INC.             
OLYMPUS AMERICA INC.               
LUTRON ELECTRONICS CO. INC.       
VICTAULIC COMPANY                 
PPL CORPORATION                   
LEHIGH VALLEY HEALTH NETWORK      
FLEXLINK SYSTEMS INC              
ECO TECH INC                      
HIGHLAND ASSOCIATES LTD.           
LIBERTY TRUCK CENTER INC.         
DOYLESTOWN REGIONAL REALTY LLC    
INTERSTATE FLEET SERVICES         
SECURITY AND DATA TECHNOLOGIES INC
MERCER BUCKS CARDIOLOGY PA        
MAHORSKY GROUP INC.               
ASHFIELD HEALTHCARE LLC            
ALLIED MORTGAGE GROUP INC.        
HALPERN & LEVY P.C.               
COMMERCIAL CONSTRUCTION INC       
MARKET DUJOUR LLC                 
PRICNETON BRAIN AND SPINE CARE LLC
GAMESA TECHNOLOGY CORP., INC      
PROFESSIONAL BUILDING SERVICES INC
GRAHAM PARTNERS, INC.             
TELEFLEX INCORPORATED             
SUNGARD AVAILABILITY SERVICES LP  
JOHNSON MATTHEY INC.              
SWIFT IT SERVICES LLC             
AZZUR GROUP LLC                   
MAIN LINE GASTROENTEROLOGY ASSOC. 
MAIN LINE PRIMARY CARE            
F.A. DAVIS COMPANY                
HONEYGROW MANAGEMENT LLC          
GREEN AND SPIEGEL US LLC          
COMCAST NBC UNIVERSAL             
THE BANCORP BANK                   
MCCORMICK TAYLOR INC.             
50ONRED                           
INSURANCE COMPANY OF NORTH AMERICA
ARAMARK CORPORATION               
THOMAS JEFFERSON UNI & HOSPITALS  
MCKEAN DEFENSE GROUP INC          
PHILADELPHIA 76ERS                 
ANTHROPOLOGIE/URBAN OUTFITTERS    
KEYSTONE EYE ASSOCIATES LLC       
CEDAR FARMS CO INC                
DIETZ & WATSON INC                
SNAPPY COMPANY INC.               
BUCKLEY & COMPANY INC.            
THE PHILADELPHIA EAGLES            
HERMAN GOLDNER COMPANY            
CROWN HOLDINGS, INC.              
MAIN LINE HEALTH                  
AMETEK INC.                       
S&B INDUSTRIAL MINERALS NA INC    
MELMARK                           
ARIATECH LLC                       
IFM EFECTOR INC                   
MEDIA PLUMB. & HEATING DBA KINETIX
METAL SERVICES, LLC               
CEPHALON INC                      
RICOH AMERICAS CORPORATION        
VISHAY PRECISION GROUP, INC.      
VISHAY INTERTECHNOLOGY, INC.      
PROFESSIONAL INSURANCE ADJUSTMENT 
THERAKOS                          
PERLEY-HALLADAY ASSOCIATES, INC   
GRETZ BEVERAGE MONTCO.            
RDS VENDING LLC                   
STREAMLIGHT, INC.                 
THE PHILADELPHIA HAND CENTER PC   
VICTREX USA, INC.                 
TEVA PHARMACEUTICALS, USA         
SEI INVESTMENTS COMAPNY           
UNITED ANESTHESIA SERVICES PC     
STULL ENTERPRISES, INC.           
VENEZIA HAULING INC                
BEACON CONTAINER CORPORATION      
BRENNTAG NORTH AMERICA, INC.      
READING HEALTH SYSTEM